This morning I wanted to sit down and show off the sweetest thing, and thank a couple people.
Can you guess who the lucky winner was?
Yup...it was ME!!
*happy dance*
*twirling around the room*
*clapping of hands*
It was so hard to choose just one thing from Elissa's shop, everything is SO adorable, but I decided on this print: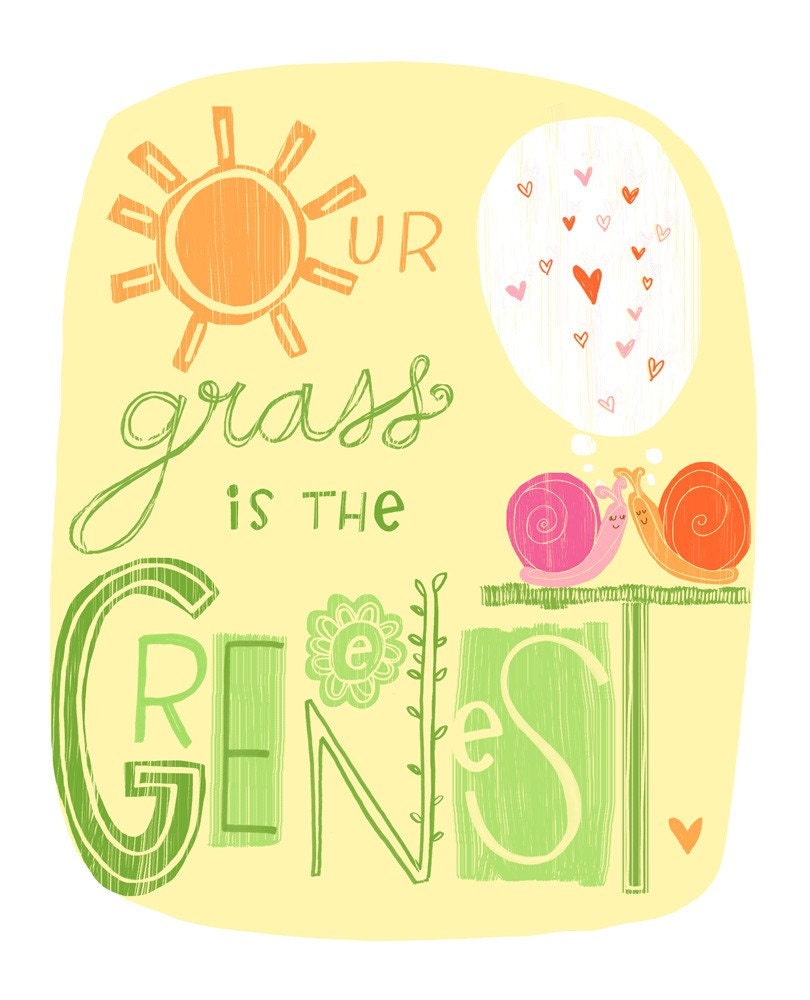 I love the colors, the style, the lettering...and how cute are the little snails???
I wanted to take a photo of the actual print she sent, but my camera batteries are dead...AGAIN, and it's pouring rain and I'm not leaving the house today. :p
Now I have to decide how I am going to frame it.
And which wall in my bedroom I'm going to hang it on.
When I get it framed and hung, I will post again to show everyone how it looks.
Thank you so much Lauryn, for sponsoring the giveaway....and to Elissa, for allowing me to be the proud owner of this darling print.
You both made my day a little brighter!!
:)